Network Stresser Best Option To Attack Gaming Server
Atom Stresser features Highly powerful ddos attacks capable of taking large websites and servers offline. Stress tests are launched from multiple locations (botnet) and can't be traced. Your privacy is safe with us, no logs are kept and all data is encrypted.
also you can buy a plan for VIP Service: [Game server Stresser - Website booter - Layer 7 HTTP Stresser - OVH AND Hetzner Private Methods) Game Server Stresser We have a Privet method to Down any game Server such as PUBG, Five Reborn, Conan Exile, Minecraft, The Forest, world of warcraft,Golden Axe, counter strike, Call of Duty MW &.
The types of DDos attacks have changed the game from an average attack size of a few hundred megabytes to a few dozen gigabytes. In conclusion, we have tested almost all the ip stresser market and decided based on power, features, and staff.
We also outlined some new trends we've noticed in the ip stresser market. Happy hunting internet! DOMINATE attack DOMINATE method is able to drop ddos protected servers such as OVH by bypassing their firewall. · The 5GHz band is often more open and a better option if you need wireless. Minimize Latency.
Botnet Spots... slamming NFOS/OVHS/Homes/Websites/Game servers...
One way to minimize network latency is to find a better route to the game servers. When ISPs plan out routes between homes and servers, they're thinking in terms of what's most cost effective. · An IP stresser uses servers to send attacks, however some ip stressers will log you ip address so it's always a good idea to use a VPN whenever you do anything blackhat.
LOIC is one of the free ddos attack tools which helps you to test the performance of the network. It enables you to create a DDoS attack online against any site that they control. Loic does not hide an IP address even if the proxy server is not working. It helps you to. · With a network traffic generator tool or network traffic simulator, you're able to mimic actual network traffic. These tools simulate stress or load to establish how much the network can handle.
By doing so, they give you a clear understanding of what your network can cope with, where the areas of concern are, and at what point the network. OVH-BOOTER ip stresser ddos will down all your targets!
People Using Cryptocurrencies As A Source Of Incmoe
| | | |
| --- | --- | --- |
| Ipy widgets multiple checkboxes in one row | Thomson reuters forex charts | Free forex paper trading |
| Best forex entry point indicator mt4 | How to become ecn forex broker | Proof of work cryptocurrency |
| Best land loan options nc | Facts about forex trading | Best forex entry point indicator mt4 |
| Forex currency exchange pollachi | Why people lose money in trade option videos | Ing super investment options |
| Free bitcoin trading software | Options house limited trade authroaztion | Forex ea that wins |
layer 4 and layer 7 tons of bypass, we down every server! buy today! Stressthem today! Benefits of Dedicated Gaming Servers. There are many games that can benefit from running on dedicated servers, but these are just a few of what are sure to be the most popular in By having a dedicated gaming server, you can enjoy the freedom and customization that you need to optimize your gaming experience.
NetStresser is your best and final solution for effective and lasting DDoS attacks. NetStresser provides its customers with astonishing power, by using over 20 dedicated servers and botnet power. Combined with strong attack methods, this results into powerful attacks.
An IP stresser is a tool designed to test a network or server for robustness. The administrator may run a stress test in order to determine whether the existing resources (bandwidth, CPU, etc.) are sufficient to handle additional load. Testing one's own network or server is a legitimate use of a stresser.
How to Optimize Your Network for Gaming - Haste
Advanced Methods & Bypasses. Nightmare Stresser is committed to having the best and most powerful L4 & L7 methods and bypasses available. This means we do daily updates and our team is always upgrading and trying new things to give you the best experience. DDoS stands for Distributed Denial of Service, a malicious attempt to make a server or a network resource unavailable to legitimate users, by overloading it with massive amounts of fake traffic.
Historically, DDoS attacks are associated with hacker and hacktivist groups and often considered to be a work of professional cyber crooks. Keep your dedicated infrastructures protected against DDoS attacks. OVH offers the most powerful anti-DDoS solution on the market. It provides your services with round-the-clock protection against all types of DDoS attack, without any limitations in terms of volume or duration. · If you find that you may be the target of a DDoS attack, make sure to reduce the possible points of attack and let your IT team concentrate on mitigating the brute force of the attacks.
By restricting direct Internet traffic to certain parts of your infrastructure such as your database servers you can limit the options for attackers and give. Block Application (Layer 7) attacks, Slowloris attacks, Brute Force attacks, Slow HTTP Get&Post attacks, ACK&SYN attacks, ICMP or UDP&TCP attacks, etc.
Real-time control and cost effective.
8 ways to improve wired network security | Network World
· When gaming online, it is very important that you use a gaming VPN to make sure that you experience the best latency and pings to the game server. A gaming VPN helps you make your connection to the game server with the least number of hops involved which makes your data travel to the server in a fast and reliable manner. · In NTP amplification attacks, the perpetrator exploits publically-accessible Network Time Protocol (NTP) servers to overwhelm a targeted server with UDP traffic. The attack is defined as an amplification assault because the query-to-response ratio in such scenarios is anywhere between and or more.
While the world is focused on the coronavirus, malicious hackers, cybercriminals and scammers are pushing out their own form of malware. IBM's X-Force reports that COVID related spam is up a.
In order to test and troubleshoot networks we need tools that allow us to generate network traffic and analyze the network's throughput performance.
Amazon EC2 Testing Policy
This is true for both wired and wireless networks. We focus strictly on (WiFi) networks because analysis tools are relatively scarce or, when available, tend to be rather expensive and. Network attack routes. Other routes for network attacks include open ports, conventional email attachments with viruses, and Trojan horses or drive-by attacks when visiting malware-infected websites. Firewalls and antivirus software are recommended for blocking these routes. Gone are the days when you could just scan for signatures.
netstress is a client/server utility designed to stress & benchmark network activity of a given ethernet device or path using simulated (random) real world data and packet sizes instead of. Once you become a target, multiple computers start flooding your IP address with trash data to overwhelm your network.
This is where VPN servers come in — while they won't make you % DDoS-proof, they can absorb a lot of punishment. And if the DDoS attack doesn't stop, you can simply hop onto another one of our + servers. Web Server and its Types of Attacks. Introduction. Websites are hosted on web servers. Web servers are themselves computers running an operating system; connected to the back-end database, running various applications.
Any vulnerability in the applications, Database, Operating system or in the network will lead to an attack on the web server. Nsasoft Network Traffic Emulator generates IP/ICMP/TCP/UDP traffic from clients to server to stress test servers, routers and firewalls under heavy network load.
It is a very simple and fast program which can simulate client activity. The tool is designed with a user-friendly interface and is easy to use. · The company's Minecraft server hosting plan also includes a free subdomain, an automated system to assist with instant setup, % protection from DDoS attacks and % uptime.
Plans offer 1GB. Easy to use network stress tester. Get project updates, sponsored content from our select partners, and more. What is a memcached DDoS attack? A memcached distributed denial-of-service (DDoS) attack is a type of cyber attack in which an attacker attempts to overload a targeted victim with internet traffic. The attacker spoofs requests to a vulnerable UDP memcached* server, which then floods a targeted victim with internet traffic, potentially overwhelming the victim's resources.
After all, gaming servers can help you optimize your experience by providing you with unrivaled speed and reduced latency. By having a better understanding of how gaming servers work and what running a dedicated gaming server entails, you can ultimately select the right hosting option for your gaming needs. How Gaming Servers Works. When you. 60 separate virtual networks for gaming de-vices and other systems.
Other technologies, such as the Cisco Firewall Services Module for the Catalyst switch, help to prevent attacks on the slot floor infrastructure, keep hackers from impersonating authorized users, and prevent eavesdropping on traffic between gaming devices and servers.
This policy only applies when a customer's network stress test generates traffic from their Amazon EC2 instances which meets one or more of the following criteria: sustains, in aggregate, for more than 1 minute, over 1 Gbps (1 billion bits per second) or 1 Gpps (1 billion packets per second); generates traffic that appears to be abusive or. For example, if there are ten tests running on a stresser that lists 5 Gbps, your test is actually sending roughly / 10 = Mbps.
Here at IP Stresser, we do not falsely advertise your stressing power.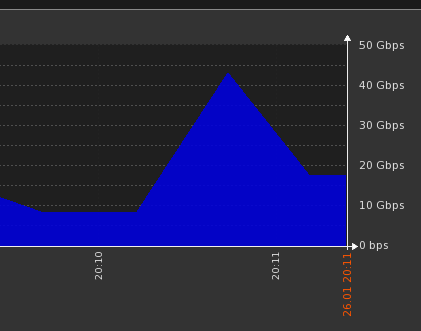 When you send a Mbps stress test, the test will average at least Mbps, guaranteed*. Available as a free option for any Internet Uplink provided by Voxility Used frequently to protect online games, DNS, TCP services, HTTPS and HTTP websites.
Attackers will not be able to put your services down regardless of the type of attack. 9 scrubbing centers in 8 cities in US and EU right in the path of regular Internet traffic.
+ ALSO ON NETWORK WORLD 8 free Wi-Fi security tools +. Next take a look at all the computers and devices connected to the network. Ensure the basics are taken care of, such as OS and driver.
COURVIX NETWORK. qqfz.xn--80adajri2agrchlb.xn--p1ai is a network of free internet services. Currently being offered are free custom email addresses and VPN servers. Our VPN servers are DDoS protected and work on gaming platforms such as Xbox LIVE and the PlayStation Network. Login Register.
Throw in plenty of malicious-attack traffic and see how networks, network devices and network-based security products, from firewalls to intrusion-prevention systems (IPS), perform under stress. These protocols are susceptible to poisoning attacks and generally only act as fallbacks for Domain Name System (DNS) servers.
Game Servers, High Performance At The best Price ...
Hosts configured with these protocols will send a broadcast or multicast message, depending on the protocol, if their configured DNS server can't resolve a queried hostname. Synology America DiskStation 2-Bay Diskless Network Attached Storage; 4. Home Media Server. Media server uses of a home server can vary a lot depending on the need. There are several routes to take and several options. Running a Plex server or Kodi is the one of the most common home media server. Hi Jeffrey, Yes there are many ways to test your bandwidth stress, also there are many websites which provides the solutions for this test, and just press start test button, the system will start testing your bandwidth stress speed, after few moments your download and upload speeds will be displayed on the right side of the test meter as shown in picture.
A list of frequently used Windows server security best practices has been given below. You do not require any special knowledge to implement the following settings.
Web Server and its Types of Attacks | Ethical Hacking
10 Ways to Prevent Network Security Breaches in the ...
NetStress Network Benchmarking Tool
Patching systems – if you have less than 10 computers in your network, you may not need an automated patch management system. · It protects against more typical network (layer 3) and transport (layer 4) attacks when used Amazon's Cloud Front and Route 53 services. This should put.
Top 10 Stressers | The best stresser booter and ddoser
Our high end dedicated servers can satisfy even the most power hungry customers. Guaranteed Power We guarantee at least 99% of the output power of your stress tests. ExtraVM offers high performance and reliable hosting services trusted by thousands of individuals and businesses. Whether you need VPS, web hosting, or a game server, we have them.
Gaming on a Dedicated Server. If you are running multiple games on the same server then a Dedicated Server would be the best fit for you.
Network Stresser Best Option To Attack Gaming Server - OVH-BOOTER.COM - BEST IP STRESSER & BOOTER
We have many companies that sell slots for games using our infrastructure-- all of which are using Dedicated Servers in order to. Firewalls are the first line of defense in network security. A suitably configured firewall acts as a barrier between networks with differing levels of trust.
It is vital that you keep the local firewall on all the time as this is the best way you can arm your network against malicious attacks. 8. Encrypted transmission. Furthermore, all of our game servers are provided on a high-bandwidth network to ensure you achieve the lowest ping and the best gaming experience. DDOS Protection We offer DDOS protection on our game server hosting to help ensure your game server stays online 24/7, days a year.
It takes just one click to connect to one of our VPN servers and enjoy full VPN protection. You can use our Best Server Location feature to automatically find the best server for you, or choose from our list of torrent and streaming optimized servers. For more details, head to our Help qqfz.xn--80adajri2agrchlb.xn--p1ai's where you'll find step-by-step guides on how to configure our service and make the most out.
· A few years ago, large-scale denial-of-service attacks against game servers were making the news and becoming a frustratingly frequent occurrence in online gaming and e-sports.